Distance - 9 miles
Ascent - 2260 feet
Time - 5 hrs
Route
- Edale car park - Grinsbrook Booth - Pennine Way - Edale Moor - Far Upper Tor - Upper Tor - Nether Tor - Blackden Edge Trig Point - Kinder North Edge - Druid's Stone - Ringing Roger - The Nab - Back to the car
After arriving at edale very early i got the very last free spot out side the school i set off up grindsbrook clough which i have to say is by far the best way i have climbed Kinder Scout, even pased someone wild camping, as i got closer to the top i could see the fog was down and it was going to be hard work navigating my way to the plane wreck on edale moor but was looking forward to the challenge.
so into the fog i went and it was going to be a full day of bog trotting for me but i had my trusty helpers with me Daisy and Ellie after about 20 min of very hard going a came across my 1st plane wreck of the day only a bit to see here a couple of pic then on to the next on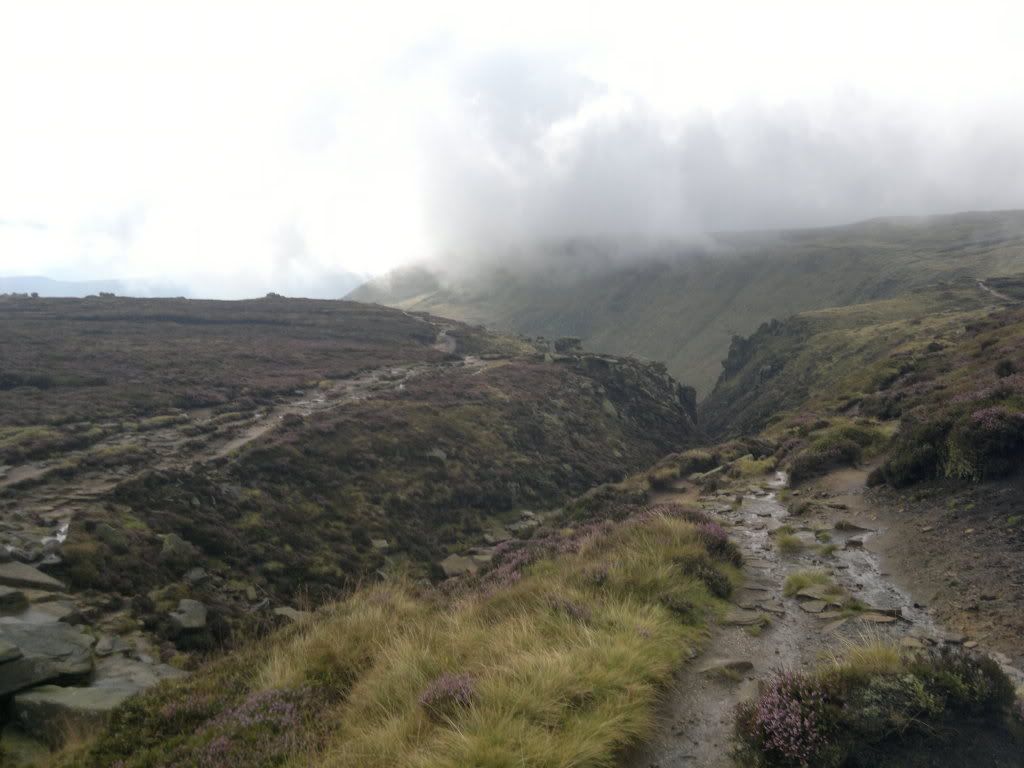 the weather started to improme so i got a few pic of the view on a clear day there is plenty of great views to see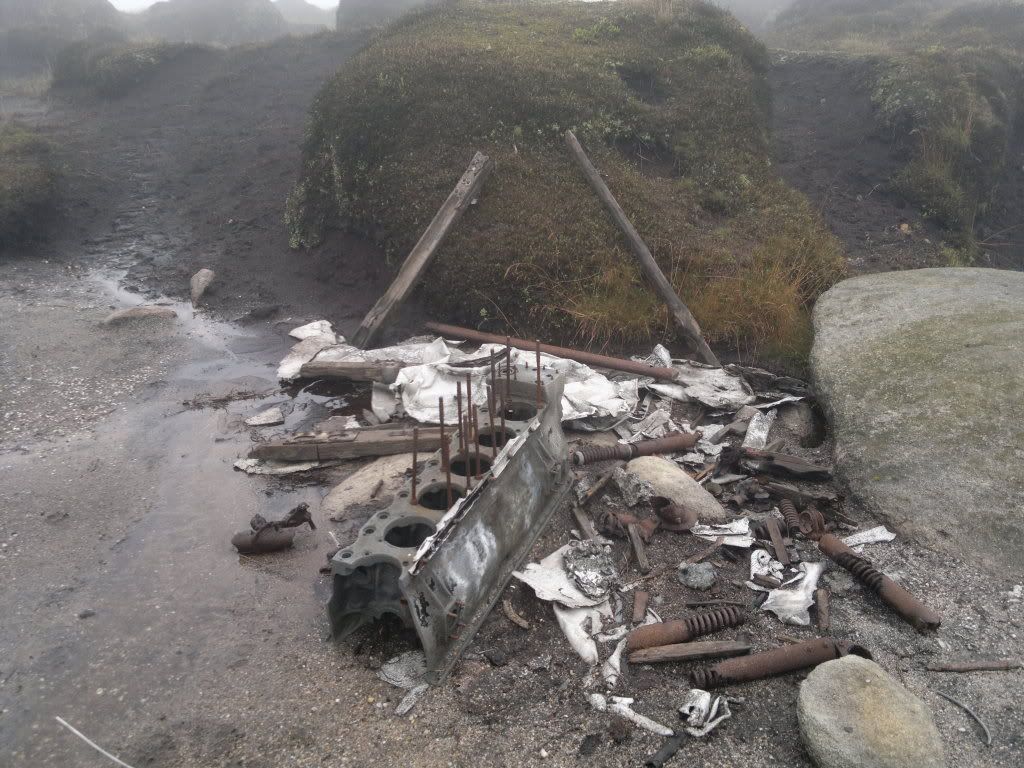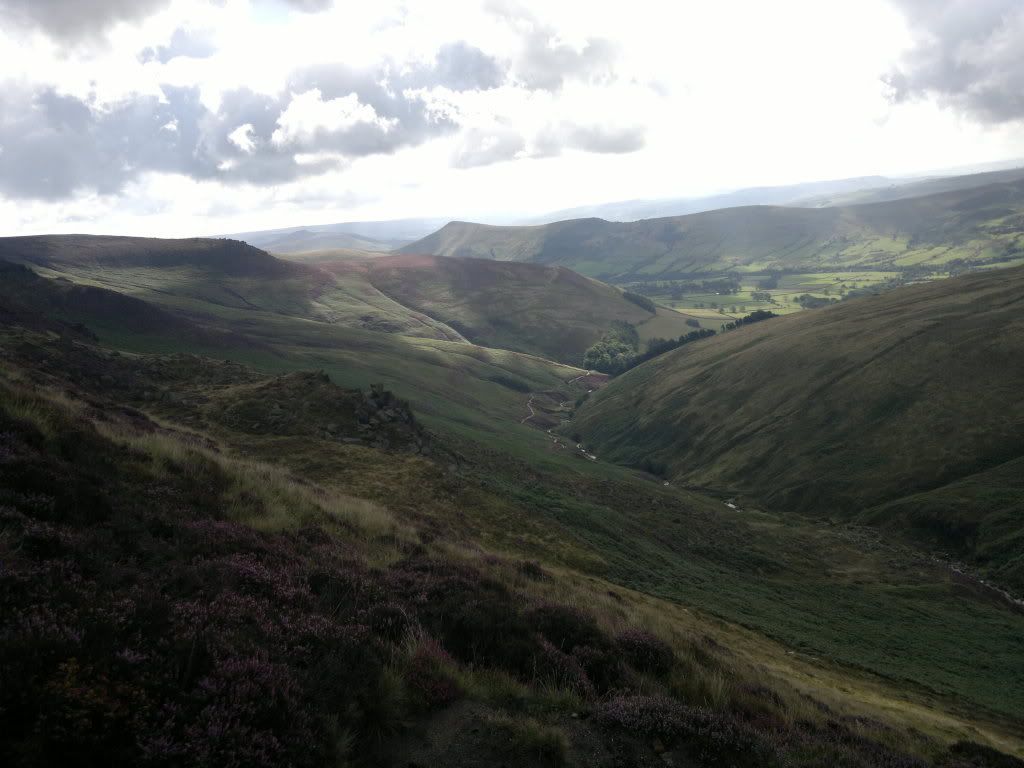 then on to my final plane crash of the day where there was alot more to see. But the clear weather made this easy to spot from a distance.
from this plane crash i headed north to pic up the kinder edge path where for the 1st time i met another person, for the last 2 hrs i had to put the camera away the rain, wind and hail stone was hitting me hard and even the dogs tails stopped wagging by the time we reached the nab. this is where we decended back down to the car.